With more than 40,000 completed logo contests under our belt, 48hourslogo showcases one of the largest logo design portfolio in the industry. If you are thinking about creating a new logo for your business, researching existing designs from your industry can help you discover what style of logo works best for your business.

Browse logo by industry
Currently, we have 13,286 logo designs in 24 Industries. Among them, retail, technology and construction are the 3 top industries where our customers come from.

Search logo by keywords
Perhaps even more useful is our search by keyword feature which allows you to find related business logos and even logos from competitors. This is a great way to gather design inspirations and visualize what works and what doesn't for your particular business.
For example, if I'm opening a new bakery shop, a quick search of the keyword "bakery" can return dozens or even hundreds bakery related logo designs.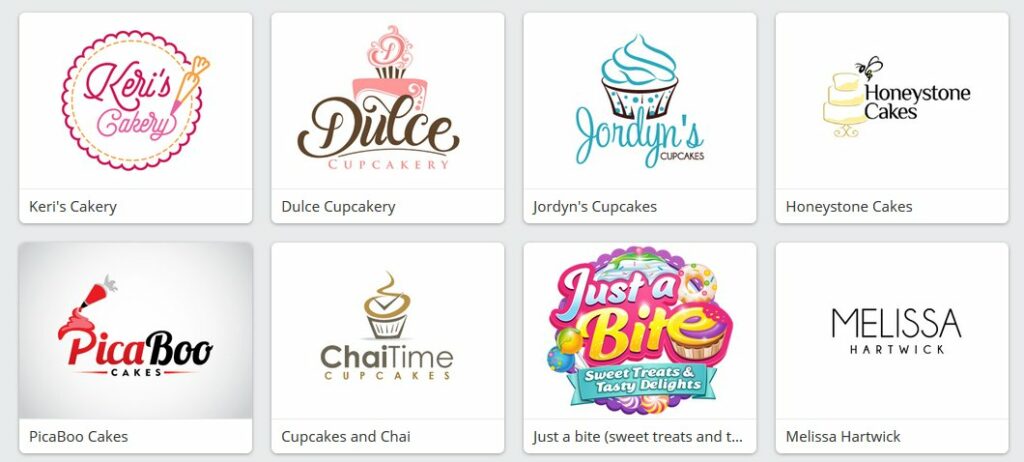 What if I'm a personal trainer and is thinking about designing a logo for my new crossfit class? A keyword search on "crossfit" will show me the following logos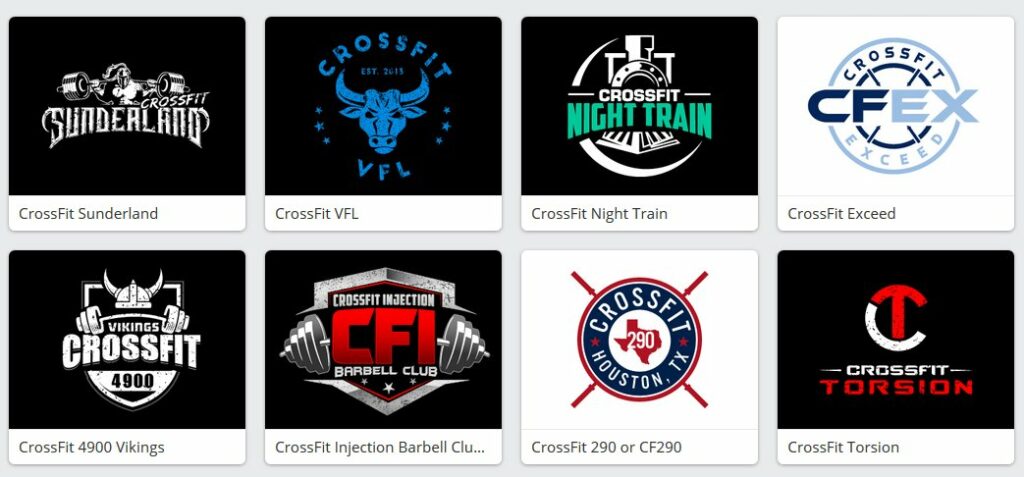 Seeing more than just the winning design
What's really cool about 48hourslogo portfolio page is that we not only show you the winning design, but also competing entries submitted by other designers.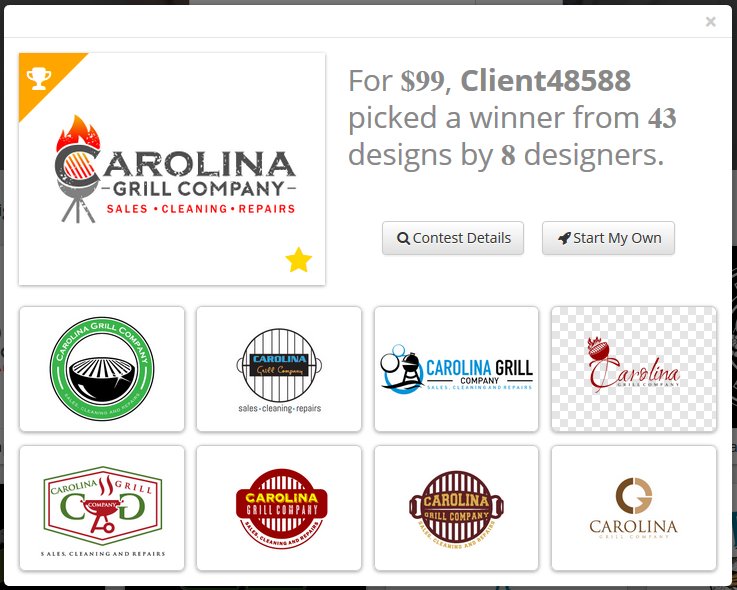 Click on each logo, you will see a pop-up of other competing entries together with the contest prize, total number of design entries and the number of designers participating in this contest. This gives you a clear idea of what to expect when launching your own logo contest.
Beside custom logos, 48hourslogo also offer brand identity contest where you can have your business cards, social media covers, and even simple landing pages designed by having multiple designers competing for your project.