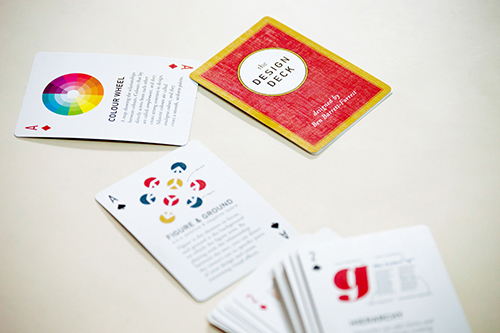 Logo and SEOs are two basic aspects of any online businesses. We've been talking in other posts how logo contest can be very handy in the early stages of a small business. It's affordable, fast and hassle free. But, we never talk about the down side of having a logo design online. In this post, I'm going to dispel the myths of designing super-fast logos. I'll give you the tools you need to decide whether a logo contest is good for your business or not.

One of the top myths surrounding logo design is that the logo you get for your business is the final one. Many entrepreneurs think that design is going to last forever. That's a myth, established brands change their logo concept several times. Your final version, normally last few lives, but as you grow, you might decide to update the original logo. That's totally fine, brands keep changing directions so do the aesthetics.
On the other hand, a logo designs contest can take away the pain of having extensive sessions with a graphic designer. A logo design contest can help you with your branding needs, in the early stages of your business. Still, there are few things you have to consider before jumping in.
     Pros and Cons of a Logo Design Contest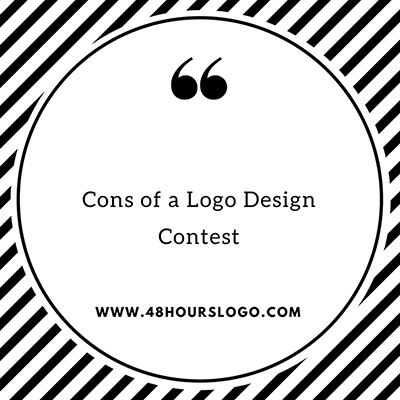 Concept: Because is very fast, you don't give yourself enough time to think about the concept behind the logo. Sometimes, rushing over the aesthetics of your brand can be fruitless. You have to think clearly about the main message and concept behind. When you choose a logo, you commit for some time to certain aesthetics.
Materials: Quite often small business owners don't think about the different supports for a logo. Hence, designs don't look as good on specific materials. A good design has to adapt to different surfaces and for that to happen it has to be simple. Too many details can get lost in certain surfaces. It's essential to think carefully where you're going to use the logo, the size, and how it looks on different materials.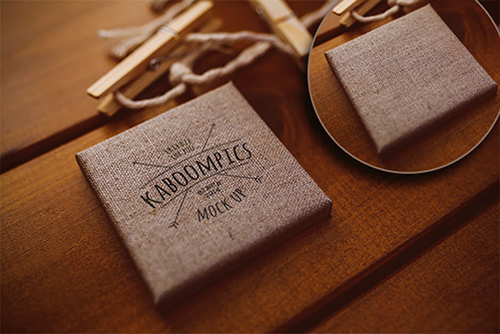 Aesthetics: Business owners, quite often overlook the aesthetics of the brand. This is a huge misstep, for instance, the color choice will affect the rest of the branding process. Also, is important to have an idea of the typography, shapes, and style. Do you want a minimalist style? Or do you want something more fun or eccentric? These are important things to consider since the logo is the face of your brand.
Communication: Because a logo contest lacks the human touch, it might lead to slip-ups on the original idea. A logo contest has to make you the life easier. That said, you have to be specific about your ideas, so the designer can deliver a concept that matches your expectations. It's crucial, to communicate clearly what you want and how you want it. Hence, the designer can work based on those ideas. Communication is critical to fix little details before you agree to the final design.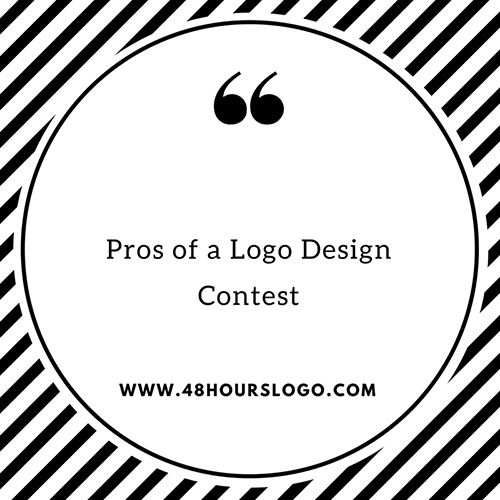 Affordable: A logo design is affordable, and this is a huge advantage when you're starting a business. There are million different things you have to spend money on and a logo might not be the most essential at the beginning. Keeping costs within budget is always helpful.
Fast: A logo design contest can very effective for those business owners wanting fast results. The process is very convenient, for those running against the clock. Having a professional logo ready to use on websites or business cards can save you few pains.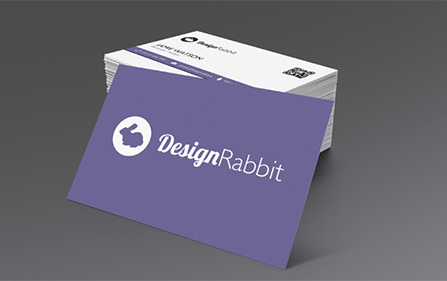 Smooth Transaction: The payment gateway is very simple and easy to use. A logo design contest usually accepts all the major credit cards and PayPal. You don't have to deal with paper invoices, everything is electronic, super safe and convenient. The payment methods are very well-explained, you can have a look at the options and choose the most convenient.
User-Friendly:  Finding the right design or decide which style to go for has never been so simple. The website is very intuitive, clear and user-friendly. You can also check ready-made designs by industry to clear out any doubt. You can see the freelancers working there, their previous work, testimonials, and all the information about the process. Perfect to get the feeling of what a logo design contest is all about.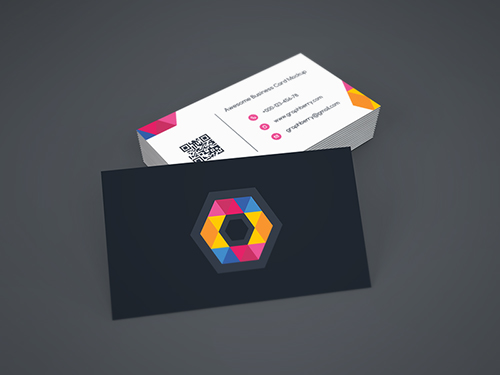 Overall, a logo design contest is reliable and cost effective. First-time entrepreneurs and small business owners can actually launch a contest for a small fee and get some logo ideas  for their business before investing the full cost of having their logos made by professionals.
The whole process is easier than having to deal with a big studio in person. However, it's important to dispel all the doubts right from the start. A logo design should follow your requirements. It can also be very inspiring. After all, you're working with creatives, they're here to help you. Have fun and enjoy the process.