Your logo is a key part of your overall branding efforts. It's the visual representation of your business, and an important way to boost brand recognition. The logo you create should be uniquely yours, and it should speak to your company's values and mission.

Whether you making a logo for a new business or engaging in a rebranding effort, this is a very important step. Think about it, the most memorable companies have logos that are well-designed, and instantly recognizable. Shouldn't yours be the same? Use the following tips to create the perfect logo for your small business.
Invest Time into This Process
You may be tempted to quickly throw together a logo inhouse or to take a low-bid offer from a graphic designer with unproven talent. After all, you've got other things to worry about in running your business. Unfortunately, this can lead to a lackluster logo that really doesn't represent your business well. Worse, it's much more difficult to rebrand with a new logo than it is to get yours right the first time.
It will be well worth the effort to take a significant amount of time to get your logo right. Choose your color palette carefully. Bring in various members of your team to give their input. You can even pull in friends and family to do a bit of 'seat of the pants' market research. This is just the planning process. Be prepared to go through several iterations before you're satisfied with the result.
Make it Relevant
A good logo should look really nice, but that's not all. It should actually speak to your company's values and purpose. Think of your logo from the perspective of a customer who has never heard of your business before. Wouldn't it be best if they could see your logo, and come away with some important knowledge about your company?
Keep in mind that your business may not have name recognition right away, so your logo should really communicate your purpose. For example, a company in the construction industry might incorporate tools into their logo.
Make it Unique to Your Brand
Picture your logo. Now, picture your logo without your business name and tagline. Would customers still recognize it as yours? Or, does it just appear to be any other generic logo? It isn't just the picture and tagline that should be unique. Your choice of font and the overall shape of your logo are important as well.
Branding Persona is Also Important
Every good branding effort involves creating somewhat of a persona for your brand. This is something that should be reflected in your logo in addition to functionality. Think about the persona you are trying to create. Is your branding personality serious, authoritative, fun, playful, or something else? Are there other values you want to communicate such as 'All-American'?
Spend Adequate Time on Your Color Palette
Put more thought into your color palette than simply picking out a few colors that you like. There are thousands and thousands of different shades and combinations of colors. What you choose can really add to the aesthetic appeal of your logo.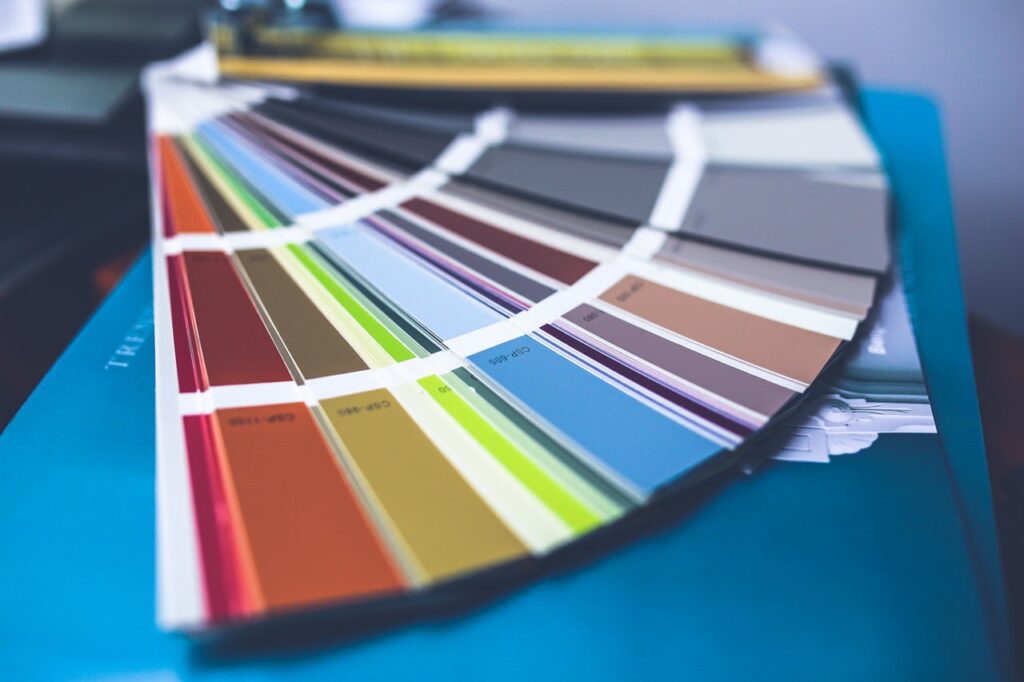 Photo by Kaboompics .com from Pexels
Start with a Clear Understanding of Your Business Identity
It's important to know who you are and what you stand for. Who are your customers? If you could list the three primary values of your business, what would they be? What is it that you want your customers to think when they see your logo or read your name? The surer you are about your brand identity the better able you will be to communicate your ideas to a graphic designer. A professional writer can help you create the specs and proposals for your new logo. This Trustmypaper review will give you more insights into finding the right service provider.
Use a Skilled Professional Designer
This isn't the work that you should attempt to do yourself unless you are a graphic designer. It's also not a job that you should pass along to the highest bidder. Instead, you want a professional who can prove to you that they are capable of doing this work. Look at the work of several designers, then choose the one who does the work you like best. Don't forget to read online reviews so that you know you are hiring someone who is reputable.
Make it Simple and Memorable
Here's a quick trick. If someone asked you to draw your logo very quickly, could you do it? It doesn't have to be perfect, just reasonably accurate. If you can't, that's a problem. Your logo is likely to be too complicated to be memorable enough.
Final Thoughts
Your logo is an important part of your brand. Because of that, it deserves careful thought and consideration. In addition to this, it should also be designed and created by a professional. This will help ensure that it has the impact you want.