48HoursLogo / Listen As Audio Podcast
For your travel company to stand out in the giant world of the travel industry, you need a memorable logo. A logo that captures the eye of individuals scanning several travel sites. A logo that reflects your brand's unique values and services.
A logo that invites a potential customer to view your site, and hopefully become a customer. Check out our tips below on designing a perfect logo for your travel company.

Appeal to Your Audience
Think of your ideal customer base. If you're hoping to entice big-spending luxury travelers, for example, you'll want your logo to be sleek and elegant like this design: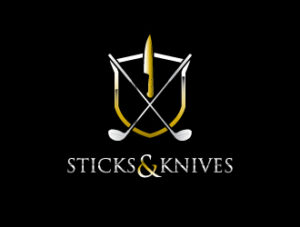 If you're marketing to any type of traveler, the logo needs a more broad appeal to capture the eye of the budget backpacker as well as the luxury country club member.
Incorporate Symbols
Symbols are an easy visual way to evoke certain feelings in your viewers. Common symbols in the travel industry include an arrow (to symbolize movement and progress), a compass (to symbolize adventure), and a plane (to symbolize departure, not just from a location but from a daily routine).
This logo utilizes an arrow and a bird (symbolizing freedom and exploration) to excite the viewer about booking a trip with the travel agency.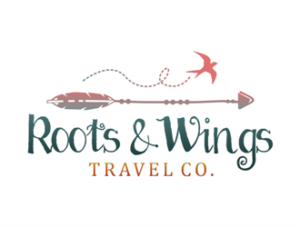 Pick Colors Carefully
Similar to symbols, colors are a great tool for evoking certain feelings in viewers. Several studies on the psychology of colors show time and time again the impact of color choice in logo design (and for a breakdown of how colors affect brand recognition, check out this post).
In the travel industry, green and blue are a common color pairing (as they are the colors of earth from space, appealing to a sense of unlimited travel). This logo incorporates those colors in a way that gets the viewers excited about travel.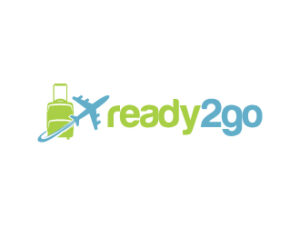 Incorporate Location
If your travel company is based on a given location (such as a Grand Canyon tours group), you can implement elements of the local culture and landmarks into your logo. This logo for a company that sells tourist packages for visitors in Bolivia incorporated iconic images of the region: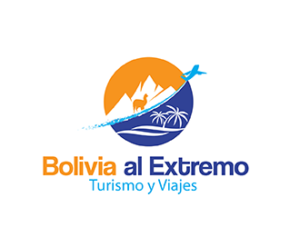 Use the Power of Font
Fonts can help shape the branding of your image. A casual handwritten font like in this logo appeals to a more personable, laid-back traveler: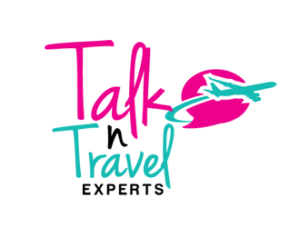 Many elements go into a design, from color to font choice, and each one impacts your organization's brand. To appeal to a more luxury traveler, you can use fonts that are crisp, bold, and sleek like in this design: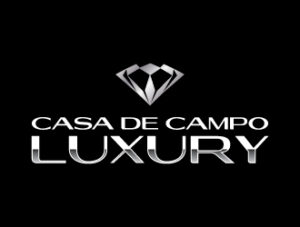 The travel industry is fiercely competitive with a thriving market. An eye-catching logo that represents your brand is a key part of a successful business strategy.
To get access to a number of logo options from quality designers, enter your business in a 48HoursLogo design contest for only $129!

Save